I Guarantee My Unique Program of Comedy and Interactive Magic Will Make Your Virtual Event Unforgettable, Amazing, And Fun!
Or it is FREE And I'll Donate $100 To Your Favorite Charity Just For Wasting Your Time!
Dear virtual event planner,
Thank you for requesting information on how my virtual show can entertain and engage your group. If you are looking for a fun and interactive entertainment option that is Covid safe with no traffic, no parking, no weather, with no construction and no bad seats then this is the option for your next group event! Whether you are planning a virtual conference, celebration or a fun team building event,  I can help you make your event fun and engaging for you guests.
What Really Makes A Virtual Event Unforgettable?
Quality, interactive entertainment that's engaging and gets your guests involved and keeps them laughing is a major key to making your event dynamic, impressive and memorable. But there are so many options to choose from. Do you hire a speaker? A comedian? It's frustrating to try and figure out something that will please everyone, isn't it?
The Unique Solution That You Need!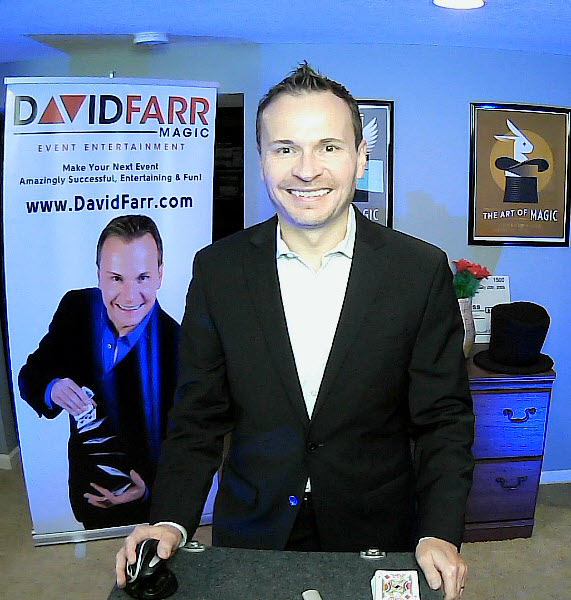 My name is David Farr and I am a professional magician who specializes in helping make special events memorable and fun by using interactive up-close magic and have been doing so for over 30 years. I've been lucky enough to have entertained such celebrities as Jesse Ventura, Kenny Rogers, Kirby Puckett and Leslie Nielsen among others. I was also the official magician of the Minnesota Twins for 6 years.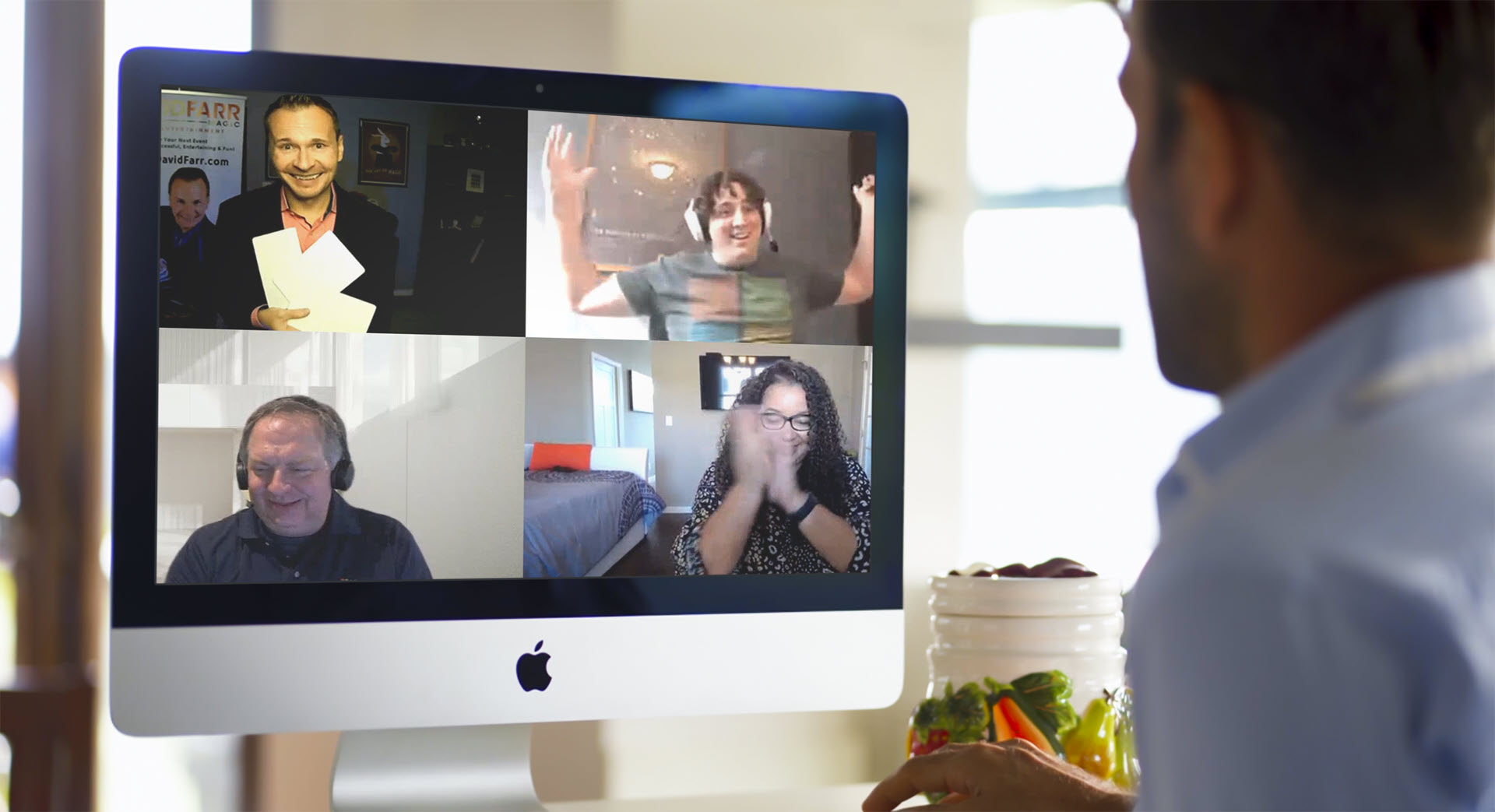 So why should you have me entertain at your virtual event?
My virtual entertainment experiences include amazing, mind blowing, interactive magic.
We include your guests so they won't feel like they are watching just a YouTube video. I have designed my show in a way that can bring everyone together and lift their spirits by actively participating. They'll experience amazing card tricks, mentalism (magic of the mind), sleight of hand, and visual magic that is all infused with comedy.
We'll use a few designated "volunteers" to engage in real time with me making it quite fun. These are typically chosen in advance to make things smooth during the performance. They will experience virtual mind reading as well themselves predicting the future! There is even a part that all attendees get to participate in the magic themselves in their own hands! All they need common household items which most people have already in their kitchen drawer.
The key to making this fun is interactivity. This is NOT just like watching a YouTube video of a magic show. The participants are an active part of the magic. Check out this quick clip of the fun a virtual magic experience attendee and I recently had together:
 The goal with my virtual experience is for everyone to have fun and ultimately make you look great for planning such a unique and fun virtual event.
Unbelievable Magic
Even after you see this you won't believe it. You will be left scratching your head and wondering if magic actually exists… and so will your guests!
Funny Comedy
You'll be thrilled as you hear your guests laugh and see all the smiles during my very funny interactions with them throughout the event.
Audience Participation
More Audience Participation Than You Can Shake A Stick At. Everything I do involves your guests. You know how people are. They don't just want to sit and watch, they want to experience it for themselves (especially online).
Safe & Fun
Your guests won't have to deal with traffic, parking, driving in weather or construction and it's 100% germ free!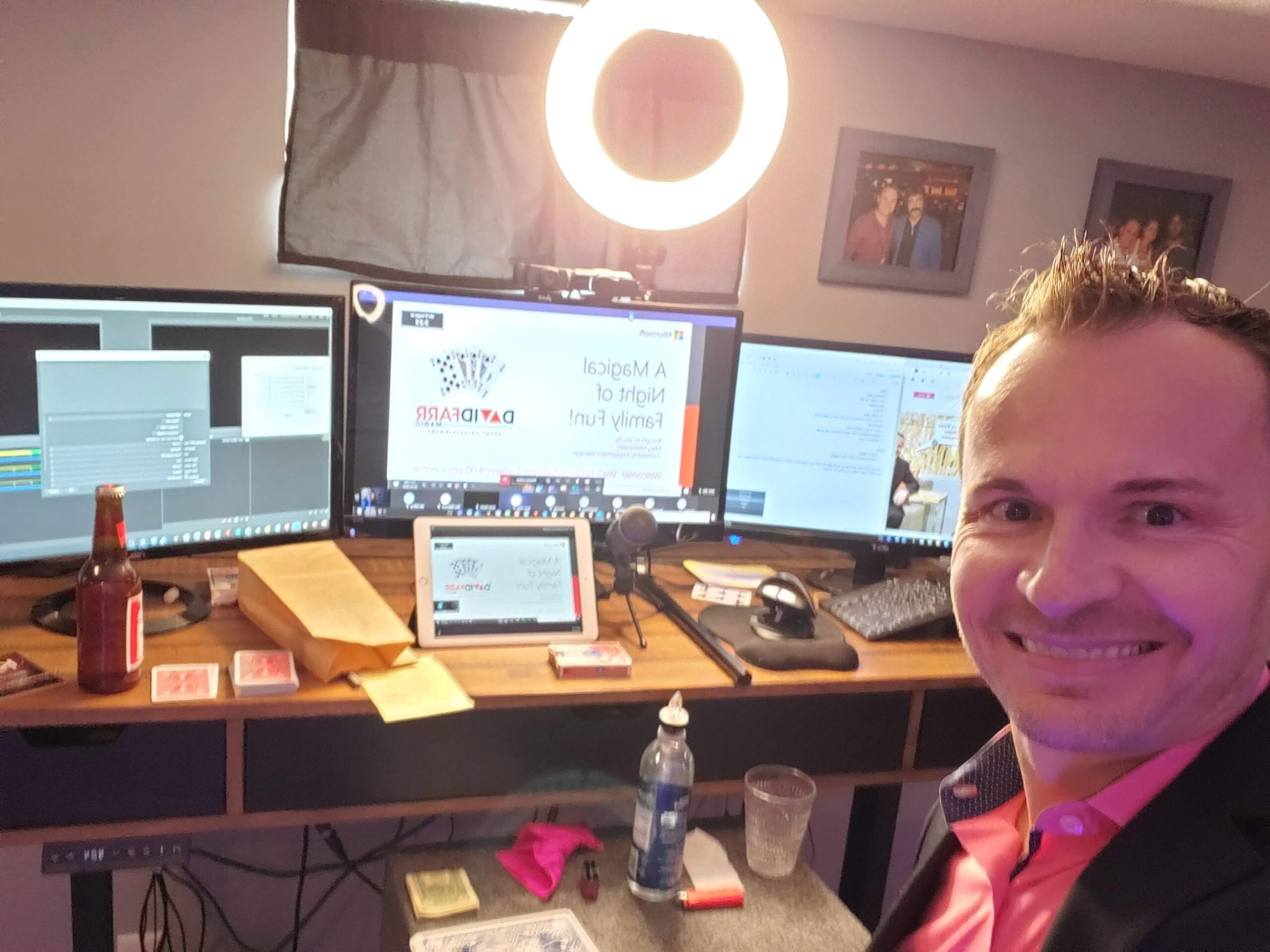 David never ceases to amaze in person or virtually with his talents. I have hired David over the last 15 years for a variety of events both personal and professional . When you want to add guaranteed fun, laughter and a twist to an event David never fails. He is able to adapt to any crowd and setting. High energy, funny, professional and adaptable help to describe the feel of his events. The interactions with his audience brings a personal touch. I would highly recommend David Farr as a "guest" at your next event.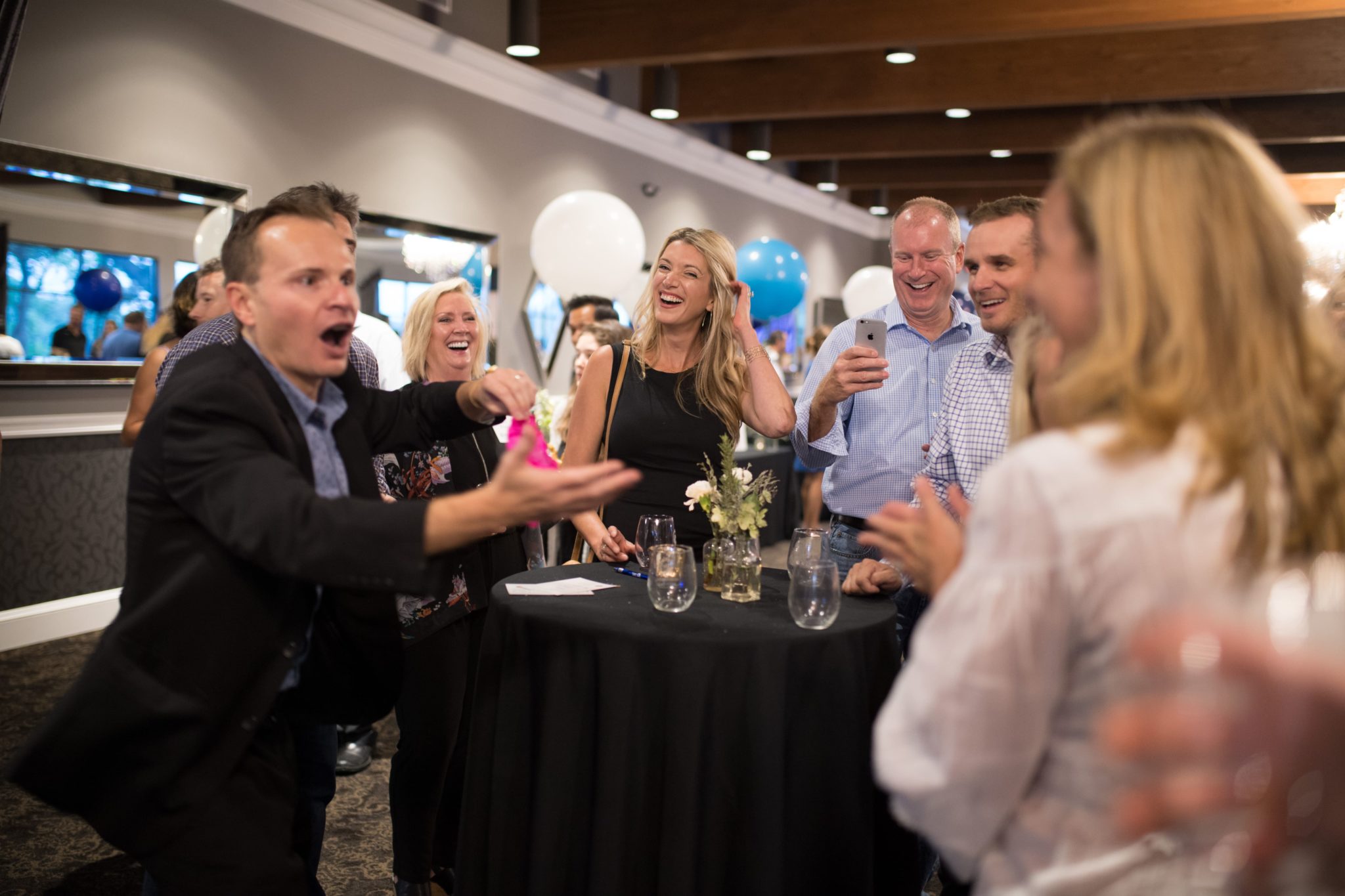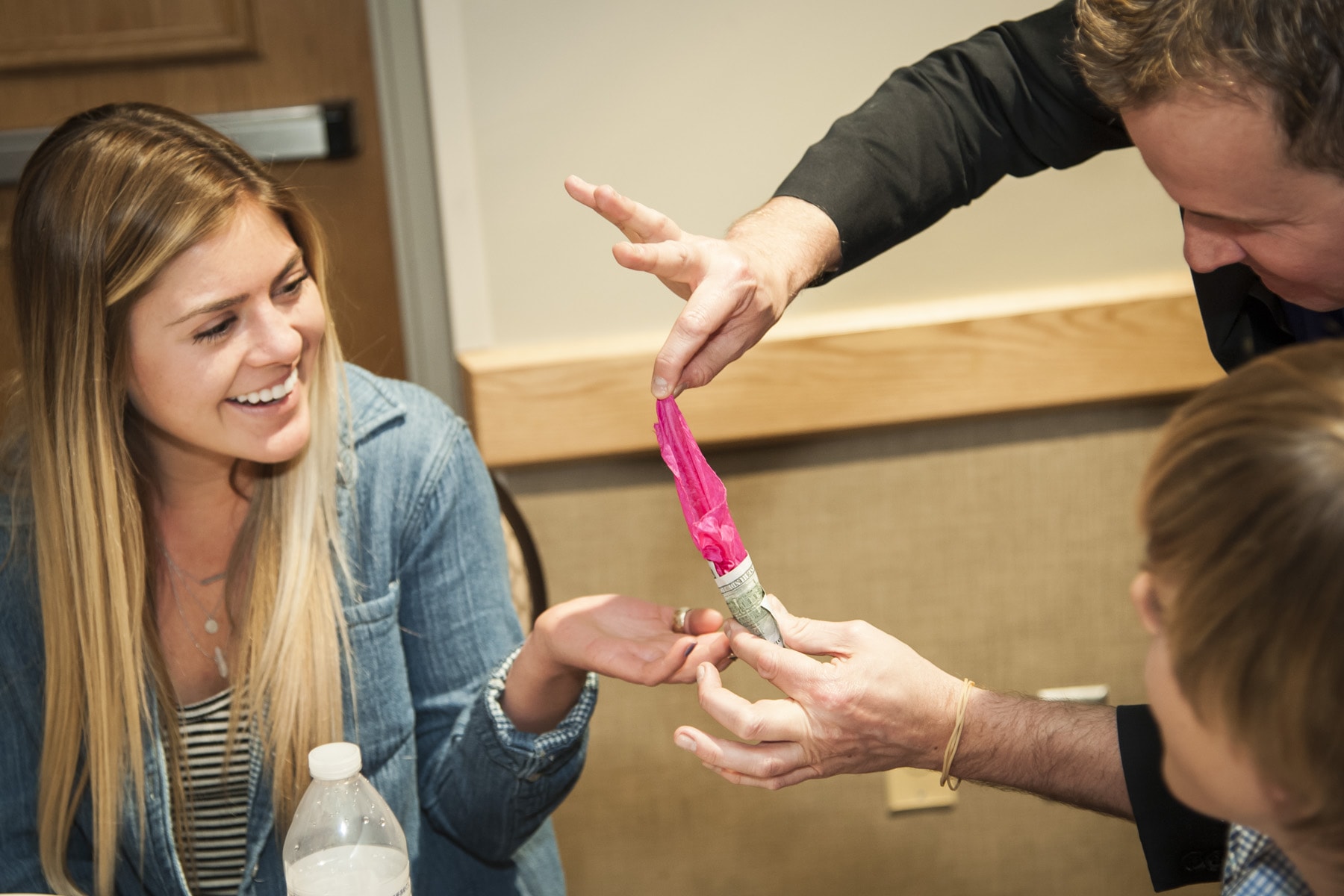 So How Much Will This Cost?
We offer several solutions for your virtual event!
"Special Guest Appearance Package":
Spice up your next online meeting with the "Special Guest Appearance" package! During this 15/30 minutes special appearance, your attendees will have their minds blown with David's magic which is great for a quick fun entertainment break for your overall meeting or event.
The investment for the 15 minute Special Guest package is $595.
The investment for the 30 minute Special Guest package is $995.

————————————
"Featured Presentation Package"
This 60 minute virtual experience includes about 40 minutes of amazing, mind blowing, interactive magic followed by teaching your guests a little magic they can perform. Being able to perform magic is a great way that your team members can use to help break the ice of a meeting with a new client (or even fool family and friends!). If you wish, your team can even invite their family and friends to join in the fun with them.
The last 15 minutes is also highly interactive and everyone can take part and learn magic with me. The magic we learn together in the teach a trick portion can be used later on by your team in real life or when they want to jazz up their meetings and engage their attendees.
This package includes a pre production meeting to make sure everything runs smoothly.  We'll use Zoom, Microsoft Teams, Google Meet, GoToWebinar or any virtual meeting platform you'd prefer. We can also offer to host the event on our GoToWebinar account which has a capacity of 1,000 attendees/guests at no additional charge.

The investment for this special interactive virtual experience is $1295
————————————
The Ultimate Virtual Emcee Package
If being the host isn't your thing, leave it to the professional! Take the pressure off of you emceeing your event and let David handle that for you! In this 2 hour package, your guests will not only be amazed by David's interactive and engaging magic, you'll also have a professional host to MC the event. You simply produce the agenda and David will provide up to an hour's worth of magic and comedy entertainment that can be used as transistions between speakers or activities. David will be your "on air talent" to help facilitate your event (up to two hours)!
This package includes a pre production meeting to make sure everything runs smoothly.  We'll use Zoom, Microsoft Teams, Google Meet, GoToWebinar or any virtual meeting platform you'd prefer. We can also offer to host the event on our GoToWebinar account which has a capacity of 1,000 attendees/guests at no additional charge.
The investment for this package is $1997.
Okay, Dave, Everything Sounds Great…Now What?
Simply pick up the phone and call us to request your date. We can discuss your event in detail. You can ask ANY questions you have. In fact, I'd really appreciate you calling and letting me know what you think of the information I've shared with you. We're not going to try to "sell" you, so you can relax – no pressure. We're here to answer your questions and help you make your party the best ever.
I'm looking forward to speaking with you: (763) 566-8597
Thanks ,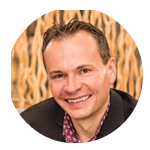 763-566-8597
P.S. What other people say about me is much more important than what I have to say. Make sure to check out the reviews from my past clients I've had the pleasure to work with.
P.P.S. Check out the other videos I've posted on the website to see more of the magic in action!
Check out these Attendee Reviews!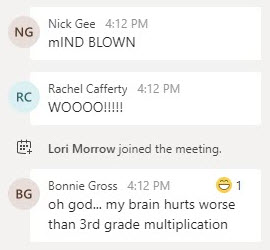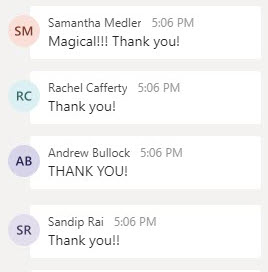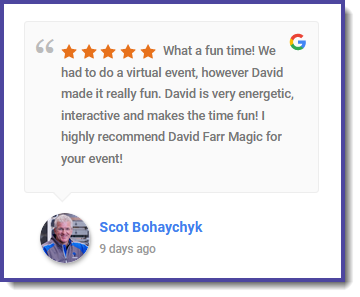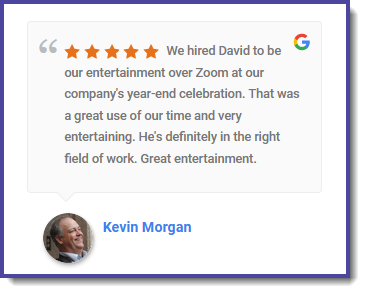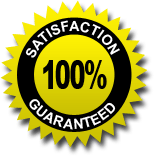 My Hand On Heart Promise
I am so confident that I can make your virtual event unforgettable and fun that if you are not completely satisfied with the entertainment I will tear the check up so you pay nothing! In addition to that, I will also donate $100 to a charity of your choice just for wasting your time. In the over 30 years of performing, I've never once been asked for a refund. In fact, 99% of my clients enthusiastically refer me to their friends and associates!
Reserve Your Special Date Now!