For the fastest response, please fill in the form below as completely as possible and we will get in touch with you right away.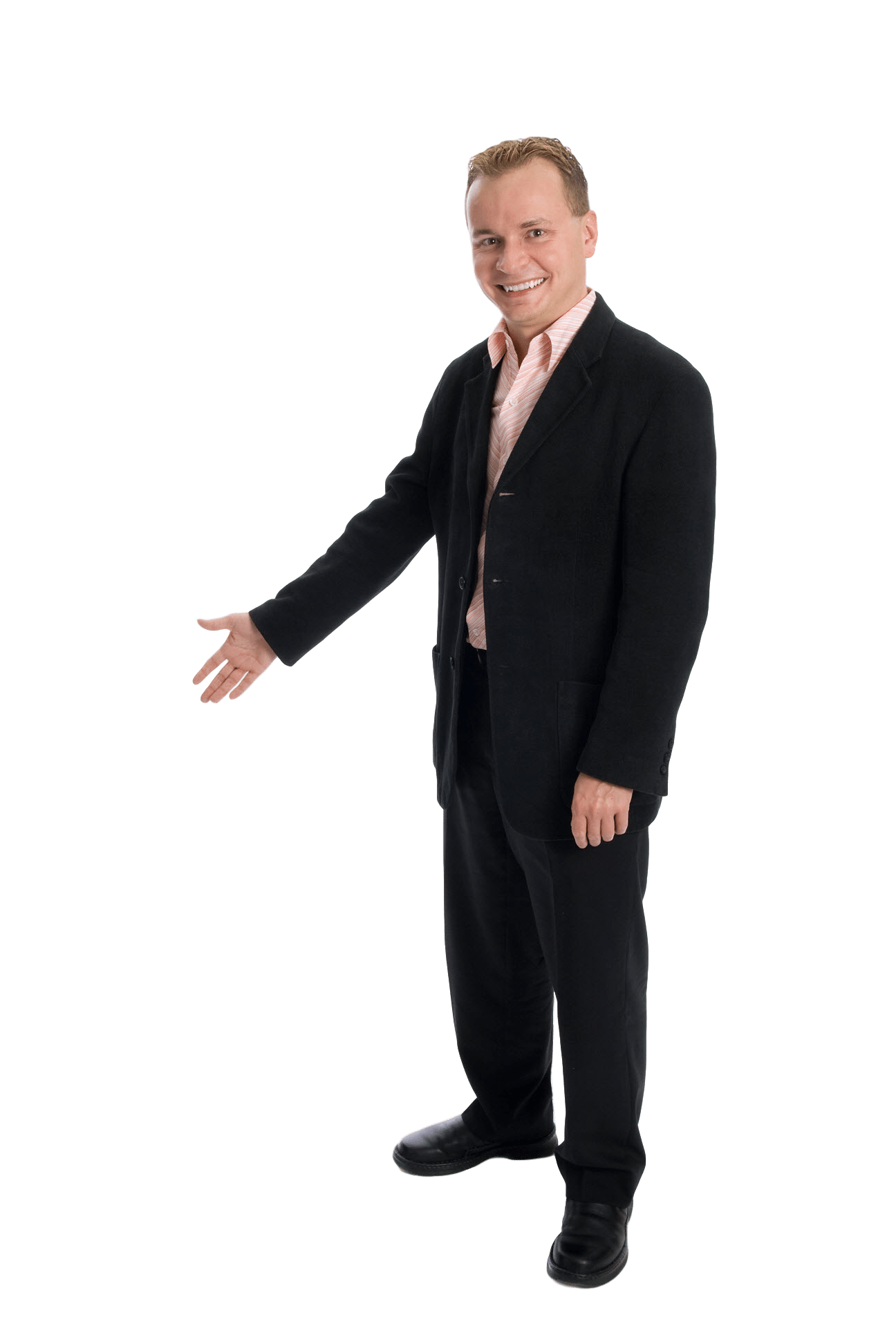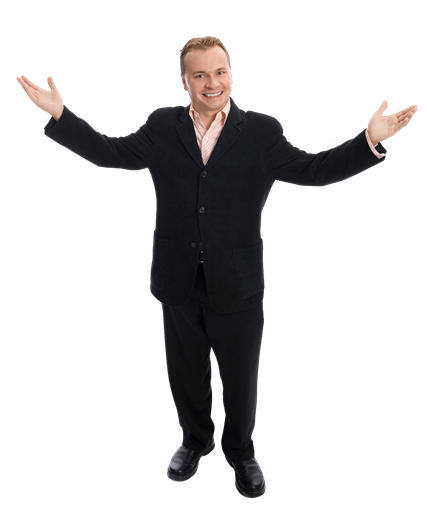 Timothy Pressley
02:59 19 Nov 20
David played a huge role in our virtual conference this week! He's very professional and blew our socks off! Highly recommended! Worth every dollar!

Sara Dacey
23:34 08 Nov 20
We invited Magician David Farr to our family party. He was so fun for all ages. Everyone had a permanent smile on their faces. I will be hiring him again. We laughed our heads off!

Kendall Trant
19:31 02 Nov 20
We hosted an internal virtual event for our employees and we brought David Farr on for the entertainment portion. He was extremely professional, responsive and had a great attitude. He left our audience with the "wow factor" as his tricks were unbelievable. We still aren't sure how he does his magic tricks! It was such a cool experience and we hope to use him in the future. Thank you, David, for such a great experience! Our employees can't stop talking about it!

Evan Jordan
02:11 31 Oct 20
We hired David for a virtual employee event to give our team a small break from the daily grind and to come together with their families. We received great feedback from our employees, with many saying they and their kids could not take their eyes off the screen. Driving employee engagement in a virtual seting has been a challenge in the era of COVID, but David brought our team to life with his blend of magic, wit and comedy. Watching the event, David made it look simple, but as someone familiar with production, it was clear how much effort and preparation David had put in to make it seem that way to the normal participant. Great humor, great virtual presence, great set up for a virtual show, and flexibility to meet whatever we needed. 5 stars and a big thank you!

Tim Murphy
14:11 22 Oct 20
"We hired David Farr to perform his magic show at our family event in St. Louis Park and he was amazing. Everyone loved the experience and the show was quite funny too! I'd highly recommend magician David Farr for your event"

KJ Richardson
20:35 05 Oct 20
When I heard that a Zoom magician was our company's entertainment, I wasn't sure how that would work…but it was great! David clearly did research and tailored his presentation to our company and employees. He engaged people and reacted to what he saw on-screen, which takes spontaneous talent and guts. I was surprised by how much I enjoyed David's enthusiastic performance and highly recommend him.

Scot Bohaychyk
15:51 05 Oct 20
What a fun time! We had to do a virtual event, however David made it really fun. David is very energetic, interactive and makes the time fun! I highly recommend David Farr Magic for your event!

Jacob Ewert
13:33 05 Oct 20
Our company hired out David for a company-wide digital meeting. It was extremely entertaining, and I even learned a trick or two at the end. Incredible that he can do his thing through an interface like Zoom meetings. The whole company had a blast and really enjoyed his humor and magic!

Tom Warren
13:18 05 Oct 20
David did a great job with a virtual magic show for our company meeting. It was fun to learn a couple of new magic tricks as well. Highly recommend him for events.

cindy olson
17:54 04 Oct 20
Loved David's magic & how he got people from my company involved with the show. A great show it was too. Then we got to learn a magic trick!! I'm practicing it now!!!

Ted Pennington
14:14 03 Oct 20
David, Thank You for the outstanding performance last night at our company event. Very entertaining. Would love to see your act again.

Haley Nelson
03:30 03 Oct 20
We hired David for a virtual corporate event. He was not only professional, kind, accommodating, and up beat, he really brought so much fun to our company's event. He was able to make a virtual magic show interactive and engaging. It was so great to see families and couples from our company enjoy an event this way!

Kevin Morgan
01:22 03 Oct 20
We hired David to be our entertainment over Zoom at our company's year-end celebration. That was a great use of our time and very entertaining. He's definitely in the right field of work. Great entertainment.

Mary Mathiowetz
15:40 30 Sep 20
David never ceases to amaze in person or virtually with his talents. I have hired David over the last 15 years for a variety of events both personal and professional . When you want to add guaranteed fun, laughter and a twist to an event David never fails. He is able to adapt to any crowd and setting. High energy, funny, professional and adaptable help to describe the feel of his events. The interactions with his audience brings a personal touch.I would highly recommend David Farr as a "guest" at your next event.

Mike Folken
14:07 07 Sep 20
"IF YOU HAVE ONE THING TO ADD TO A PARTY OR EVENT, MAKE IT DAVID FARR - - - - HE IS AMAZING!!!!!!!!!"I have been using David for at least 10 years at a number of events and parties my wife and I have had. Anytime I have an event everyone wants to know if David is going to be there. His ability to include everyone in his magic act as he roams around the crowd is amazing. He is the Pied Piper of Magic. Everyone from small children to 90 year old grandparents were amazed and overjoyed with his magic. Thank you again David for making our event amazing!!!!!!!!!!!!!!!!!!!!!!!!

Renee Meyers
01:04 06 Sep 20
This guy is amazing. His magic is top notch. He leaves you wondering how he does his magic tricks.

Prescott Lockin
15:31 27 Jul 20
As a 1st year volunteer I kind of rolled my eyes at the thought of a magician - picturing a cute little magic show more for elementary age kids. However as soon as I saw David perform (he was a strolling entertainer - no need for everyone to sit as an audience) I was awe struck! I now just completed my 4th year as chair of this event and we make sure we secure David every year, far in advance! Book David and prepare to be AMAZED!

David worked our senior lock in and blew away the kids and parent volunteers. He is very engaging, professional and one of a kind. We have used David multiple times and he always delivers a great experience.

LivingLocal Realty
21:30 24 Jul 20
One of the most professional and fun entertainers I've ever seen. High quality entertainment at a great value! All our guests really enjoyed not only the magic but the jokes. No doubt we will be hiring David again as well as recommend his show to anyone looking to host a unique event!

David performed "wandering" magic at our fundraising event with about 400 attendees. He was incredibly friendly and professional. Everyone loved having him at the event and really enjoyed his magic!

Nick Cedergren
01:58 02 Mar 20
David's skills and passion for what he does was a great addition to our event! All of the participants enjoyed him being there and he constantly drew a crowd to him throughout our event. I would highly recommend him for your upcoming event! Also- great communication pre-event as well.

Karen Severson
15:47 24 Feb 20
We hired David for our Winter Party and he was outstanding. I was a little unsure prior to the event. He was a hit and I would highly recommend him. He knows how to read the audience and does a great engaging job!

Stephanie Lovaasen
16:52 27 Jan 20
A mind-blowing experience! Entertainment at its finest!

Dorothy Alseth
19:17 25 Jan 20

Diana Copeland
20:17 21 Jan 20
David was phenomenal! People at our event couldn't stop talking about how he managed to do his tricks right in front of our eyes and we had no idea HOW! Everyone was blown away! So much fun! Booking David for our event was a simple online process. He was prompt, professional and all around perfect for our company event! Thank you so much!

Traci Anderson
14:50 14 Jan 20
Great magician! Very entertaining and fun at events!

Karol Klinker
13:47 14 Jan 20

Misty Goebel
16:35 13 Jan 20

Catherine Eckert
20:52 08 Jan 20
Huge hit! Hired for an early NYE party at our restaurant, David was very engaging of our guests and they all absolutely loved it! Would definitely recommend!

Peter Shapiro
20:02 29 Dec 19
We hired David, whom I have used multiple times in the past, to perform at our wedding. I thought my bride and I were going to be the center of attention, but no, it was David. He was great, everyone loved him. I don't understand why more people don't hire magicians, especially David, for events like weddings, especially if there are some youngsters (but if not, he is still immensely entertaining for adults). I highly recommend David!!

We hired David Farr for two events in 2019, he was a captivative, charismatic entertainer. Both events had attendees that consisted of 30-40 VPs/Chief Officers of the Minneapolis area. Both groups (including myself) was thoroughly delighted with his strolling magic. I hope to book him for more events in 2020, and would highly recommend him as a true professional illusionist.

Nathan D. Olmscheid
21:59 23 Dec 19
The best close-up/interactive magician I have ever seen! I am a very tough critic and he had my gears turning all night long! David did a phenomenal job of interacting and including everyone at our party. Not only is he a great magician, he is also a great conversationalist and very sharp! I would highly recommend David Farr Magic for any event. He will not disappoint!

Jennifer Mertz
21:14 23 Dec 19
We hired David for our Company Holiday Party - He was a hit! Everyone is still talking about his magic. He is very professional and incredibly entertaining. Highly recommend! 5 stars all the way

Jennifer-Koen Stiller
15:38 17 Dec 19
We hired magician David Farr for a corporate event in downtown Minneapolis for about 50 of our top clients. Our guests were blown away by his amazing magic tricks! He was easy to work with, showed up on time, and very fun to watch interact with everyone. We will definitely be hiring him again!

Jackie VonBank
14:06 17 Dec 19
We hired David to entertain our company holiday party for 240 people. Everyone loved the show! We were very impressed. I am still blown away by his tricks. We also had him do walk around magic during the social hour and I got really good feedback from that. I would definitely recommend David!

Laura Janckila
03:10 16 Dec 19
David was very entertaining and created a fun experience for all!


Jeff Borlaug
23:49 12 Dec 19
David was fantastic and made our corporate event a huge hit! People were blown away... highly recommended!

Cowboy Bob
21:50 12 Dec 19
We asked David to do a couple hours of "strolling magic" at our Holiday Party. Was a big hit. Out of the 50+ people at our party I had 10 people approach me to tell me how entertaining they found David. If you're looking for some good, clean magical fun that will leave your guests smiling this could be your guy.David was on-time, well dressed, professional, confident, and a master of his art.

Lori Madson
21:36 06 Dec 19
We had David entertain at our Uponor Holiday Party. He was AMAZING! Here are some of the comments from our party participants:"The party was a HUGE success! The magician was AMAZING! The employees really enjoyed themselves.""REALLY good party!! Magician was AMAZING!!!!!""Lots of fun, interaction and that MAGICIAN!!!""The party was great! The magician was great!"If you are looking for an engaging, personable and entertaining addition to any event, for personal or corporate purposes, look no further!! David Farr is the all you need!

James Songster
00:56 25 Nov 19
There are a lot of Magicians, but, there is only ONE David Farr. So what does that mean?David embodies the Over Deliver mentality. He pays attention to every detail from the beginning of the booking process, throughout the event, and continues to deliver added value even after the event has ended.He wanted to know what my specific focus was, what outcomes I needed, and what success would look like. It is rare to find someone who is Thoughtful, Creative, Talented, and Kind, all in one person!David, thank you. I expect that I will continue to be a HUGE FAN for years to come!!

Jill Berger
02:53 12 Nov 19
We recently hired David to entertain our wedding guests during our cocktail hour as we knew we'd run long having to take pictures. Feedback we received from our guests included words like "phenomenal", "mind-blown!!", and "AMAZING"! Everyone we spoke to loved him & said it was the best idea ever to have him entertain our guests. Therefore, I feel it was money very well spent & I would highly recommend booking David for your event.

David was personable and skilled. Everyone at our company party loved his show! The tricks were quite good- he left everyone in awe. Not to mention you can tell he has experience commanding a room. I would hire him again in a second. I don't think for our needs we could have found anyone more qualified. He delivered a fine show!

Holly Finstad
16:05 06 Nov 19
David was terrific to work with, super flexible with scheduling. The shows were fabulous and everyone enjoyed them.

Eriq Nelson
21:17 23 Oct 19
David is a fantastic entertainer! I've worked with him in a pediatric hospital, and he is very good with kids and audiences of all ages. Also, he's very easy going and flexible, which means he can work in many different environments. We love his magic!

PJ Marcello
17:36 23 Oct 19
We hosted an Executive Dinner in Minneapolis and David was the surprise entertainment for the evening. David does an outstanding job of working he room. He started out performing in front of just 2 or 3 people and after a trick or two, his audience quadrupled in size. He does an excellent job of balancing humor with extraordinary magic. The group was blown away by what he was able to do, and several executives were talking about bringing him to their next company meetings. 11/10 would hire David again for future events.

Missy Hurley
13:42 21 Oct 19
David provided great entertainment for our conference attendees at our closing reception. I kept hearing exclamations and laughter from groups and would look over and see they were delighted with David's magic. I would highly recommend him!