Top Golf Minneapolis has once again invited me to be their magician and entertain and amaze their guests for a very special New Years Eve event.  If you haven't been to Top Golf, this would be a great time to join us. It's an amazing venue that features a very unique way of playing golf. It's kind of like if you crossed bowling with a golf driving range. You friends stay behind you while you hit golf balls at different targets on the course. Each ball is micro-chipped so it knows how many points to assign you based on the targets you're going after. It's a very unique game that is a lot of fun.
Last year was sold out and I'm sure it will happen again this year. There will be delicious food, fireworks, music, drinks, fun and magic! They offer different unlimited game play packages from 9pm to 1am for up to 6 players with each bay reservation.
Last year I performed all over the three levels including in the bays, the bar area, and the private event spaces. Kris Henry, of Maple Grove, MN and her friends went last year. She recently hired me for a private event were she told me that my magic performance was their favorite part of the New Years Eve event last year!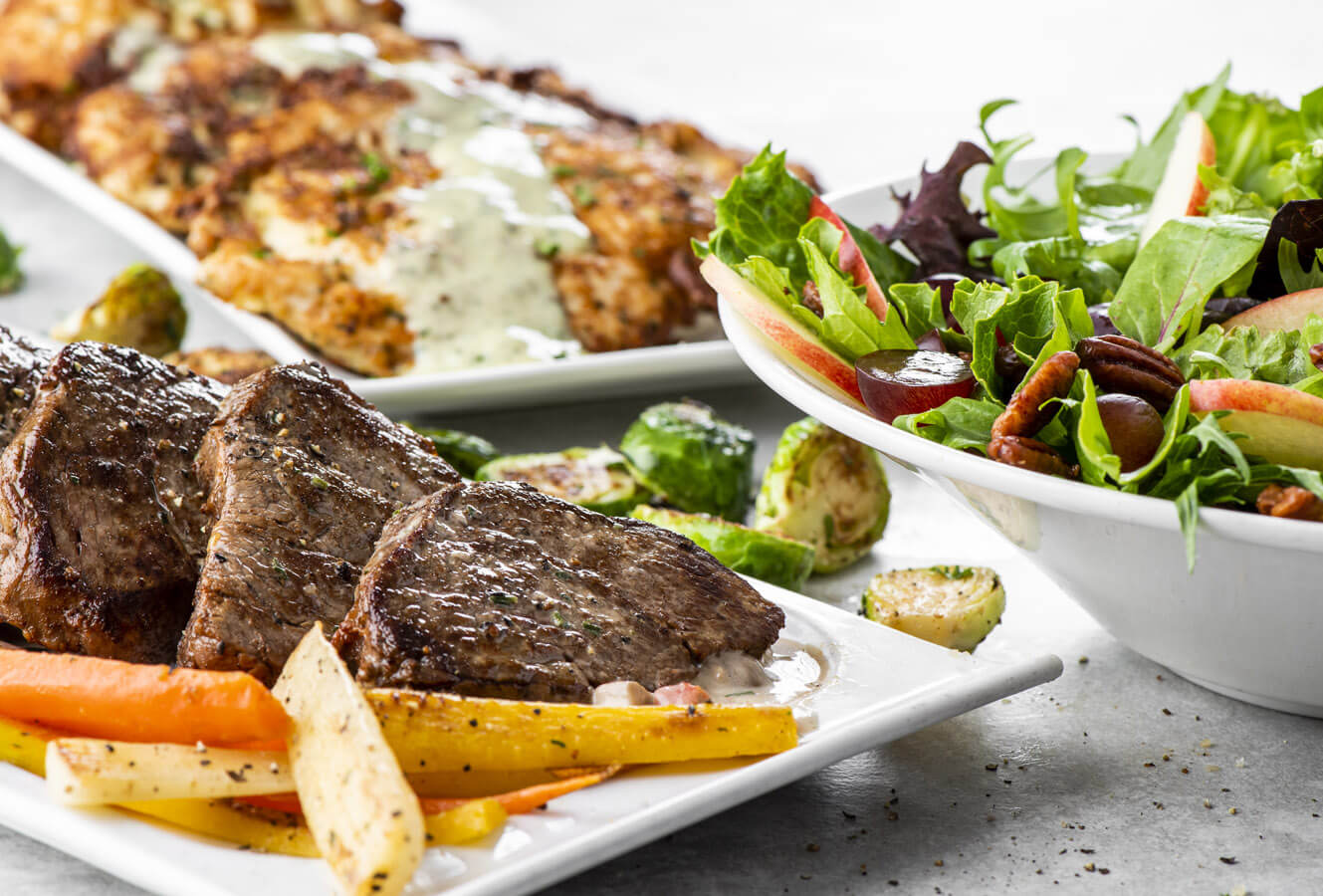 The food included in the VIP packages looks amazing! Winter greens salad with Gala apples, grapes, candied pecans and avocado dressing + seared petite beef tenderloin medallions with brandied mushroom cream + Boursin chicken with pesto cream + potato puree + roasted carrots and parmesan brussel sprouts + sweet yeast rolls with whipped butter + injectable donut holes with chocolate and raspberry filling! If you don't go with the VIP package, food and drink must be purchased separately.
Get tickets while you still can! There is valet parking available. Top Golf Minneapolis is in the city of Brooklyn Center, MN. I'll be performing Tuesday December 31st 2019 from 9pm – midnight . Come join me for a rare public performance!